Road trips can be extremely fun, specially when you do it with your best pals. However, even the journey can be boring and uncomfortable if the destination is far  and there is a lack of preparation.
So to ensure an unforgettable fun-filled road trip experience, here are some tips from our barkada (squad) to yours.
Check your ride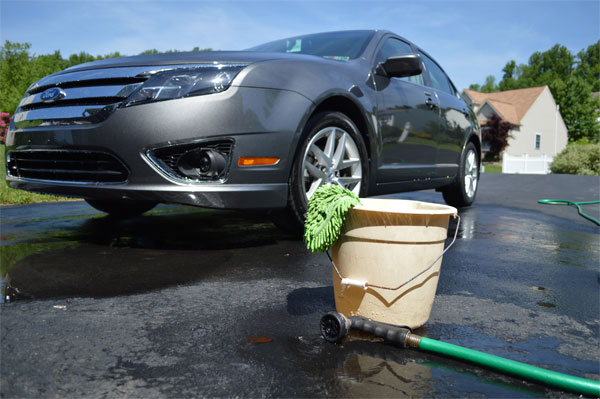 First  things first, a road trip cannot happen without a properly working car. So at least a week before the outing, check your car's engine, tank, lights, tires, air-conditioning unit, speakers,  and stuff. Also, while you're at it, why not give your car some TLC and make it  squeaky clean?
Pack your snack!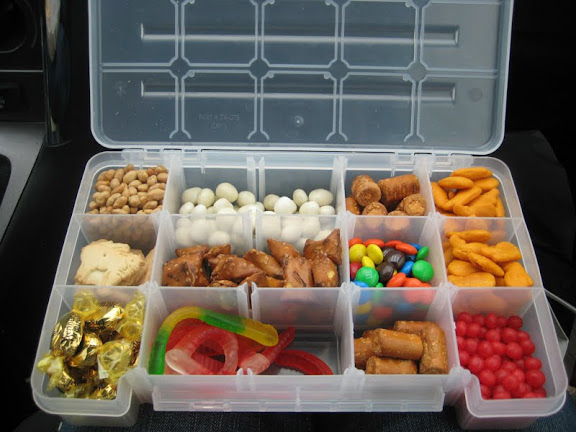 This is important, you guys. Packing your own snack is better than having to stop at some store somewhere, wasting time and then settling for junks you may not really like just so you can get back in the car sooner. Take this  organized snack pictured above as an inspiration. Surely, everybody will have something they like and be happy. Not to mention, that it can be easily passed around without having to worry about cleaning up spills in the car.
Bring a trash can
Of course not all of us can be gummy or sweet lovers. Many would still prefer the cheesy junk foods we just can't get our hands off and there's also the  possible take-outs from fast foods. But after devouring all the goodies, you'll  be left with the dirty wrappers which will  definitely stink in the car if not properly stashed away. So to keep your ride smell and litter-free, just bring a garbage can with covers. A plastic bag will also do the trick. 😉
Playlist!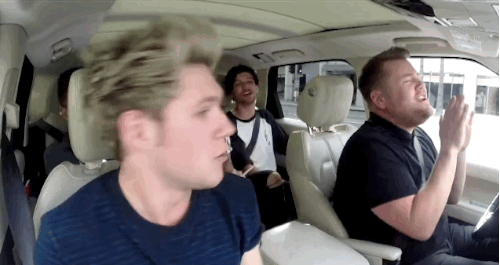 Road trips are no fun if you don't get the party started. It keeps everybody awake,  energetic, loud,  and moving. So before you hit the road, make  sure that your playlist is on point.
Multiple charger port
You should invest in a multi-way charging port especially if you have a big squad. This will make everybody happy and your phones ready for any action in the road. A long drive can drain your devices' juice, so in order not to miss any photo opportunity or to keep the music going, bring this charger with you.
Road trip games!!!
Last but def not least on the list!
Car games are also a must. They add excitement, fun, frustration, thrill and is a perfect way to ease boredom. So be sure to try some games like 20 questions, alphabet game, singing game and even card games like Uno.
That's a wrap! Hope these  tips will help you and your squad to have the best summer road trip ever.